Working Party on International Safe Motherhood & Reproductive Health
The Working Party on International Safe Motherhood and Reproductive Health (ISM & RH) concerns itself with reproductive health in developing countries and aspects of reproductive health of non-native Dutch.
Why this group?
Worldwide 800 women die every day due to pregnancy and childbirth related problems. 287,000 women did not survive their pregnancy! The majority (99%) of these deaths happen in developing countries, and most of these deaths can be prevented (WHO fact sheet no348). The Working Group ISM & RH consists of midwives, (ex) tropical doctors and gynecologists (in training). Between them they share a wealth of knowledge and experience . The ISM & RH is part of the Dutch Society for Obstetrics and Gynecology (NVOG) and the Dutch Society of Tropical Medicine and International Health (NVTG).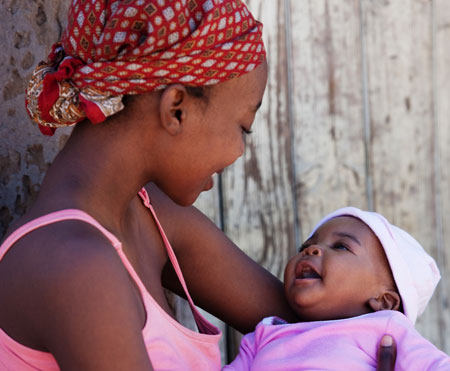 Goal
The Working Group wants to improve the reproductive health in low-income countries through partnerships with local organizations and individuals in those countries. This leads to projects that enhance the knowledge and skills of local health facilitators. We encourage research in low-income countries and support the foundation of organizational structures.
The Working Group actively contributes to the training of tropical doctors in the Netherlands. In addition, the Working Group considers it important to bring reproductive health issues of women in low-income countries and of deprived women in their own country to the attention of Dutch doctors and gynecologists.
The ISM & RH is an advisory board.
The ISM & RH has a firm body of knowledge. Almost every member of the working party has working experience in developing countries, many of them are also active in the field of science and education. Members of the ISM & RH can contribute ideas and give advice about founding and developing projects worldwide. Some members supervise students / tropical doctors in their promotions (PhD trajects?). If you have any questions please send them to the secretariat: secretariaat.wp@gmail.com